Posted: 1:08 pm Friday, March 30th, 2018
By taylormilano
Last week was the March For Our Lives campaign, where thousands upon thousands of kids and adults alike joined together in fighting for stricter gun laws in the wake of the Parkland, Florida school shooting, where 17 students and faculty members were killed. It has sparked quite the controversy, in whether or not we should really listen to these "kids." Kids are the future, and it's fantastic to see this generation of kids speak up for those who can't, and do everything in their power to let their voices be heard.
There are young celebrities who are just as inspiring and impactful, who use their large platforms for good. The crazy thing is most of them are young teenagers, and demonstrate knowledge and wisdom well beyond their years.
Rowan Blanchard, 16
Rowan is best known for her role as Riley on Disney Channels "Girl Meets World", but she is much more than a spunky pre-teen. She uses her social media accounts to speak out on issues such as feminism, politics and transgender rights. She even posted an extremley professional and well informed essay n problems in white feminism. An essay so good, there's no way anyone can believe a 16-year-old wrote it.
Millie Bobby Brown, 14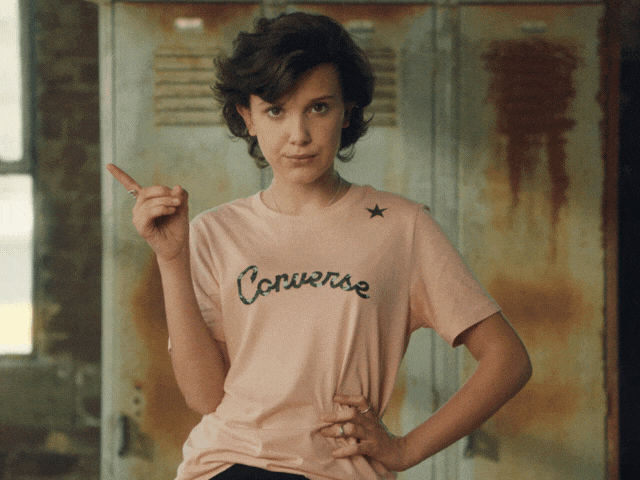 An Eleven in a world of Ten's, Millie Bobby Brown is the freshest face on this list. When she isn't busy kicking butt as Eleven on Netflix's "Stranger Things", she's making a difference and using her platform to speak out. Just recently, she won a Kids' Choice Award, and used her acceptance speech to speak out and show her support for the March For Our Lives. She even wore a denim jacket with the names of all the victims of the Parkland shooting. You go girl.
Aly Raisman, 23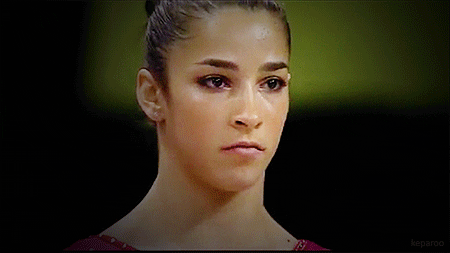 Now technically Raisman isn't a "kid" anymore, but she did come onto the scene as a kid, and if you thought she was a great role model then, just wait till you hear about her now. Since 2012, she has won two gold medals in gymnastics at the Olympics, and was captain for her team. She has spoken out about body image issues, and recently made headlines when she gave a powerful testimony against the Olympic doctor for gymnastics, Larry Nassar, when he was accused of sexually abusing athletes. She was an inspiration when we were introduced to her back when she was 18, and she is even more of an inspiration now.
Zendaya Coleman, 21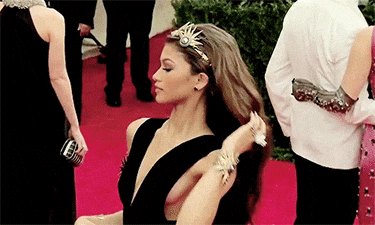 Another not exactly "kid" age, but again, came into the public eye as a young 14-year-old starring in Disney Channels "Shake It Up". Ever since, she has spoken out about topics like racism and the misuse of Photoshop. In 2015, at just 18-years-old, she found herself in controversy with E!'s Giuliana Rancic, who said that Coleman's dreadlocks at the 2015 Academy Awards looked like they'd smell of "weed and patchouli". She handled the situation with the utmost maturity and it showed a wisdom beyond her years. She continues to not be afraid to speak up about topics such as racism, and will for sure continue to be an excellent role model.
Jazz Jennings, 17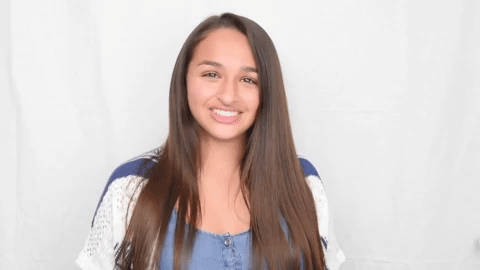 She's the star of her own reality show on TLC called "I Am Jazz", and is one of the biggest voices and face's for transgender rights. Being a transgender female herself, Jennings knows the ridicule and issues that others such as her go through on a daily basis. Being transgender in this world is tough, being a transgender kid in the public eye is even tougher, and she uses her voice to speak up for those who can't. She has even published a children's book titled the same name as her reality show, started a foundation and is a YouTube star. Jazz was also the youngest national transgender figure at just 15-years-old.
Amandla Stenberg, 19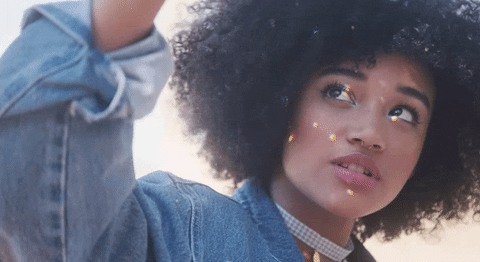 Stenberg is most known for her role as Rue in 2012's "The Hunger Games". In 2015 during the Baltimore riots, she was only 16, and stood up against cultural appropriation. Since her role in "The Hunger Games", she has become one of  this generation's leading social activists, especially when it comes to race, proper representation of race's and sex's, and gender identity. She was even in Beyonce's visual album "Lemonade" and said that she wants her daughter Blue Ivy to be "just like her", referring to Stenberg. Pretty cool, huh?
James Charles, 18
CoverGirl models have always been female for more than 50 years, and that all changed when James Charles became the first "CoverBoy" in 2016. This was a huge step for the LGBT world, and he looked fabulous. He now has a huge following on social media, and appears in tons of print, television and digital campaigns for himself, as well as celebrities such as Katy Perry. He sparked a fire for more young boys to express themselves in the world of makeup, and truly made a name for himself in the best way possible.
Chloe Grace Moretz, 21 Last, but not certainly least. Moretz is another one on this list not exactly a kid, but we met her as a kid. She may be an in-demand actress, but she also has spoken out about pretty much everything from politics to gender stereotypes. She isn't afraid to cause some controversy if it means using her platform to speak up about what she feels is right. She has gone on record saying "Being the most opinionated and loud person in the room is not always the most impactful. She is for sure a young celebrity that we have not seen, or heard the last of.