Posted: 5:08 pm Tuesday, April 3rd, 2018
By taylormilano
In 2009, the world was introduced to a sea of hair gel, spray tans and leopard print. Jersey Shore premiered on MTV that year in December, and my life (and the world) was changed forever. We were introduced to crazy personalities like Snooki and Mike "The Situation", and of course…Pauly D's blowout.
Unfortunately, this national treasure of a show ended in 2012, and we thought we had seen the last of our favorite guido's. Well, six years, five kids (with one on the way), four spinoffs, three marriages, one pretty serious court case, and one sad, sad excuse for a remake (looking at you Floribama Shore), they're finally back! The entire cast, excluding Sammi Sweetheart, has returned for Jersey Shore: Family Vacation, and we couldn't be anymore excited!
To prepare for this iconic event, I took the liberty of re-watching all six seasons (it was a tough task), and took note of the 20 greatest moments of this show that made it as great as it is.
The Note
The biggest story line of season 2, that carried into season 3, and even 4! Snooks and JWoww were just trying to be there for their girl Sam, but of course Angelina, the Staten Island Dump herself had to ruin it.
The Never Ending Saga That Is Sam and Ron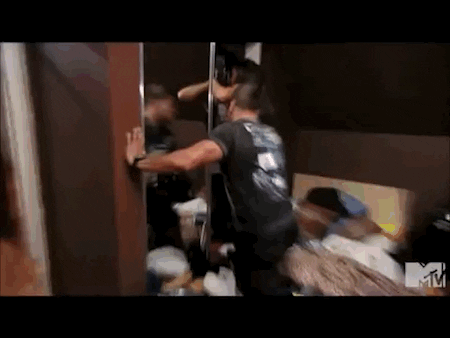 RAHN STOPPP. These two have been through the ringer, but still came out on top…well until now. Sammi is in a happy new relationship and Ronnie is going to be a dad!
Pauly's Stage 5 Clinger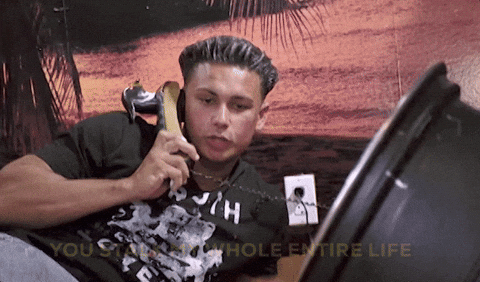 We met Danielle, "the stalker" in season 1, and she made a re-appearance in season 3. She was convinced her and Pauly were getting married, and it was just…weird…
Snooki Trying To Find The Beach, And Getting Arrested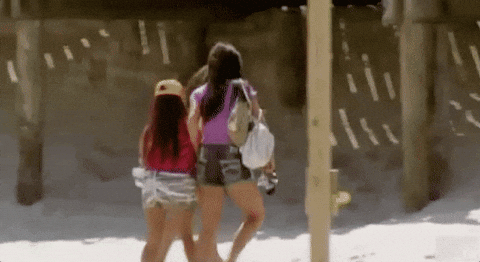 WHERE'S THE BEACH!? Iconic.
Ronnie And Mike's Fight In Italy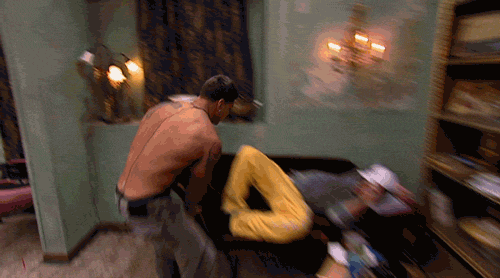 It was really Mike vs. the wall, but this was probably one of, if not the most serious fight that happened on the show. It was a fight bound to happen, and it ended up with Mike in a neck brace.
JWoww and Sammi's Fight In Miami (And Then Again In Jersey)
Another fight that was bound to happen. Mix JWoww's attitude, Sammi's heartbreak and confusion, and of course the famous note, and you got hair extensions, fake nails and turkey sandwiches flying everywhere. Then they fought AGAIN on the first day back in Jersey in season 3. Thankfully, these two have buried the hatchet.
Snooki And Angelina's Fight In Miami (Listen, There Were A Lot Of Iconic Brawls)
Angelina deserved all of this and worse. She's the worst, come on. Although this was probably one of the funniest fights because you have this little Snooki beating up Angelina, and really holding her own, too!
Whenever Deena fell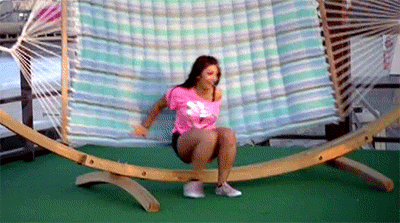 One half of Team Meatball, Deena always seemed to have a battle with gravity, and always lost.
Team Meatball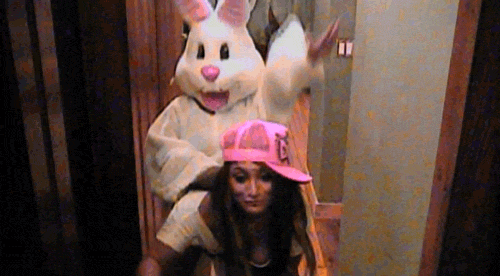 Speaking of meatballs! This team was made up of Snooki and Deena, and you really wanted to be the third member. They definitely knew how to have a good time, and we all wanted to party with the meatballs.
Pauly D. In general.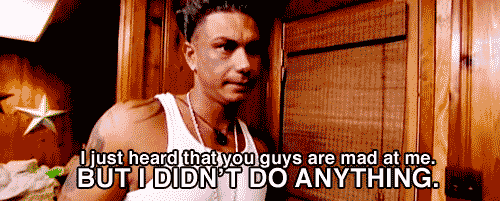 Cabs are here! Oh yeahhh! YEAHHHHH BUDDY! There are so many amazing one liners from this man, and he truly is the greatest person on this show.
Jenni And Roger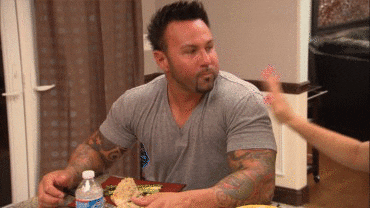 I love this couple. I love love LOVE this couple! They were always the realest, and Roger came into Jenni's life at the perfect time. They're married now with two ADORABLE kids, so it's safe to say they're doing very well!
Pauly And Vinny's Bromance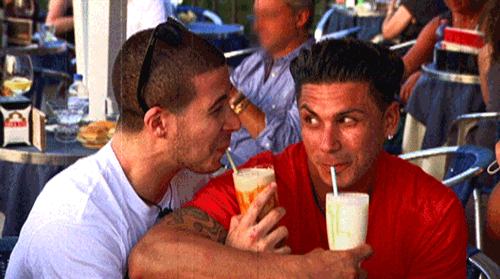 Okay, I may take back that statement about Jenni and Roger for the sole reason that Pauly and Vinny were the greatest couple on this show. They have a bromance like no other.
T-Shirt Time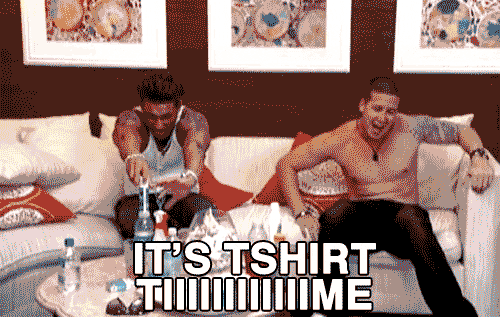 The shirt before the shirt of course leads to T-Shirt Time. The pivotal moment of a pre-game that marks the time that the boys put on their Ed Hardy t-shirts for a crazy night at Karma or Bamboo.
We Were Taught The True Meaning Of Terms Like GTL, Grenades And MVP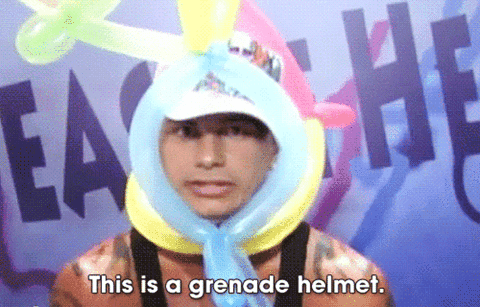 GTL of course means Gym, Tan and Laundry…a way of life. Grenade's are unattractive girls (or guys!) that the influence of alcohol may give you trouble on noticing. And of course MVP does not stand for most valuable player…it stands for Mike, Vinny, Pauly. Duh.
The Duck Phone

I'm pretty sure the duck phone is the ninth roommate at this point.
Vinny's Mom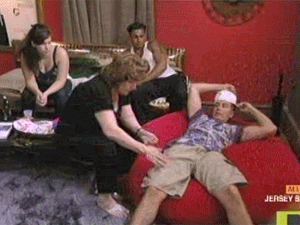 This woman is a gem and I want to go to her house for Sunday dinner. She is your typical overbearing, Italian mother and everyone loves her. She should've been on the show more.
When The Roommate's Go To Staten Island To Bring Vinny Back
In Season 5, the cast went straight from Italy to Jersey, so they didn't have a break from filming or each other, and didn't go home to their families at all. Vinny was feeling homesick big time, and ended up leaving for a bit. But the roommates couldn't let that be for long, and they took a trip to Staten Island to bring their boy home, and honestly, it was adorable.
When JWoww Gave Angelina Some Valid Options
No one wanted Angelina there, let alone to stay. She caused so much unnecessary drama, and Jenni wasn't having any of it, and let her know exactly what her options were.
When Pauly And Vinny Pull Off The Ultimate Prank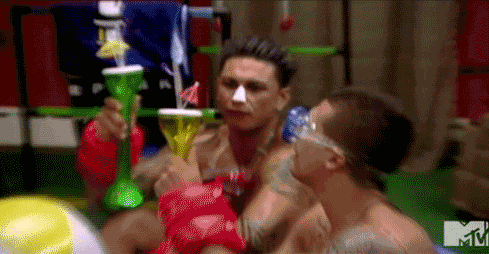 The rest of the roommates decided to go camping, and our favorite bromance stayed behind and pulled off the greatest prank of Jersey Shore history. They put the outside inside, and the inside outside of the house. The detail was incredible and it took a lot of effort and will power to complete this prank, and it was well worth it.
And Of Course…When We First Met Our Beloved Snooki
PARTY'S HERE!!! In came this four foot nine little meatball with a pouf taller than she was, and we were loving every bit of it. Hard to believe that the same girl who got blacked out before noon, now has a husband and two children…again, ADORABLE kids, and she's a great mom! You go Snooks!