Posted: 4:00 pm Wednesday, June 6th, 2018
By taylormilano
The first time I ever saw Meghan Trainor perform live in concert was two years ago at BLI Summer Jam 2016, and let me tell you… I was blown away! This girl can put on a show! I've always been a huge fan of her music, and being able to see her live finally was just the icing on the cake.
And the best part, she's coming back to BLI Summer Jam! Words can't even begin to describe how excited I am to see her take the stage again, because I know it's going to be amazing. In case you didn't know just how amazing and incredibly talented this girl is, let me break it down for you why Meghan Trainor is so awesome.
1. She's a huge advocate for self love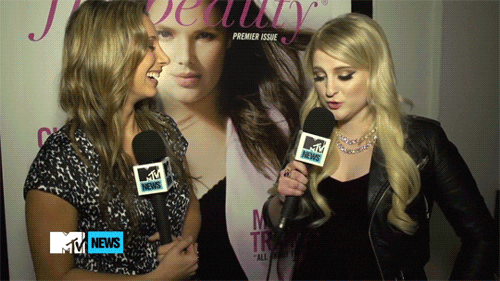 Meghan first came onto the scene with "All About That Bass", which was all about loving your body and yourself, and she has continued to spread that message during her career.
2. She's knows how to have fun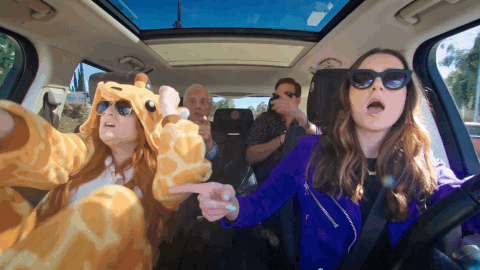 She seriously looks like someone that you wanna hang out with on a Friday night chilling in some onesies and pigging out on junk food. Hey Meghan, wanna be BFF's? Because I do.
3. Her songs are extremely empowering
Going along with her message of self love, Meghan has never put out a song that doesn't send out a powerful message. She has a platform, and she knows it, and she uses it for good.
4. Speaking of, her songs are all better than the next
Have you heard "No Excuses". It's gold. It's amazing. I can't say enough good things about it. There isn't one song that she's released that you can't say "that's a hit." It's impossible.
5. She speaks out against photoshop
Back when she released her music video for "Me Too", fans immediately caught that her waist appeared to be unusually smaller. Meghan wasn't about it. She called out the editors of the video saying that, that is not her waist, and she didn't approve the edits. She always shoots down any Photoshop that makes her look anything less than herself. Yes girl, so much yes.
6. She's written music for major artists before she was famous herself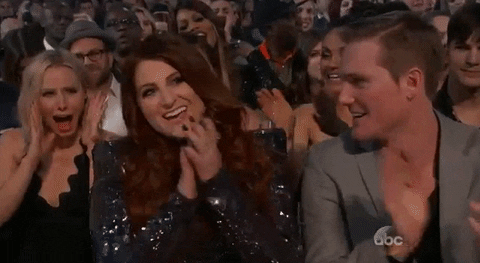 Before she became the amazing artist we know and love, she wrote songs for bands like Rascall Flatts and Hunter Hayes, and she was only 17!
7. She beams with confidence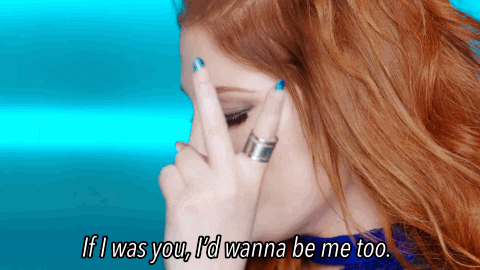 Confidence is sexy, and it's obvious, and Meghan has so much confidence. She loves her body and herself and it shows. And that alone makes her not only an incredible artist, but an incredible person.
8. She always encourages woman to stand up for themselves
One of my favorite songs of hers is "NO" because it's (unfortunately) very relatable and screams girl power. In the song, she encourages us ladies not to fall for those creepy men who think we owe them something. She's all about female empowerment.
9. Her concerts are ones to never forget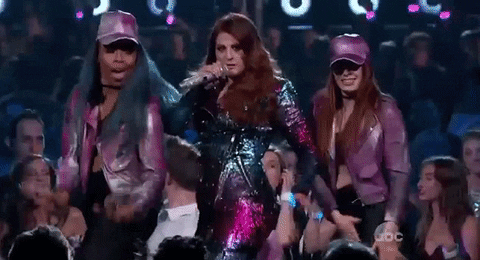 A Meghan Trainor concert is seriously one of the most fun nights out you'll ever have. She bops around stage and sings and dances her heart out, that you can't help to dance with her. Sometimes, she even brings fans on stage when she sings "Thank You"!
10. She's incredibly talented and we're living for it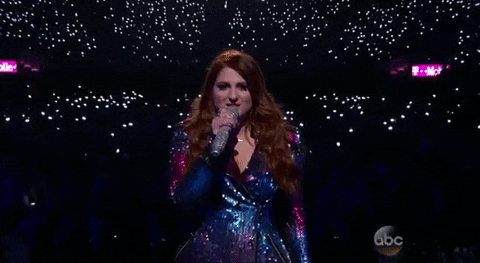 The girl is a boss. There is no question about that. Keep doing you girl, and keep making amazing music because we can't get enough!!